About Pre-Kindergarten Programs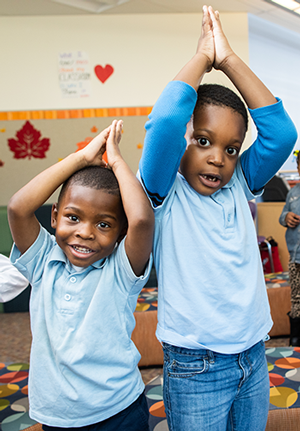 New Haven Public Schools is committed to offering high-quality early childhood experiences to our youngest students. We offer a range of excellent Pre-Kindergarten programs that serve children ages 3 to 5 years old and aim to launch them to success in kindergarten and beyond.
Head Start and School Readiness Programs
Head Start is a federal program that offers free quality Pre-Kindergarten education for children from low-income families who live in New Haven.
School Readiness is a state-funded Pre-K open to all New Haven residents with a sliding-scale fee.
Please click here for all the latest information about NHPS' Early Education Programs
Haga clic aquí para obtener la información más reciente sobre los programas de educación temprana de NHPS
Magnet School Pre-Kindergarten Programs
New Haven Public Schools also offers quality Pre-Kindergarten in some of our Magnet Schools. You are encouraged to attend the Open Houses and Magnet Fairs. To apply, download and mail in the application or apply online.